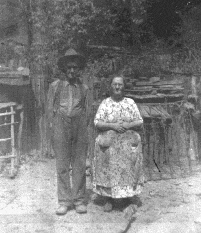 Simeon & Mona (Sword) Justice

Stones for Justice is program myself and many other Justice's are participating in to raise money to place Monuments on Justice Family Ancestors grave's. the Monuments Have been placed on the graves of Simeon & Mona (Sword) Justice, there graves are located on Dog Fork Road of Hurricane Creek outside of Pikeville Kentucky.
We would like to take this time to thank every person that donated to this cause Congratulations. Please give what you can if you can and tell your Justice relatives about the program if we all work together we can preserve our Justice Family History.
Thanks for your help!!!
Benny R. Justice
Be sure to check out the Who's Next Section.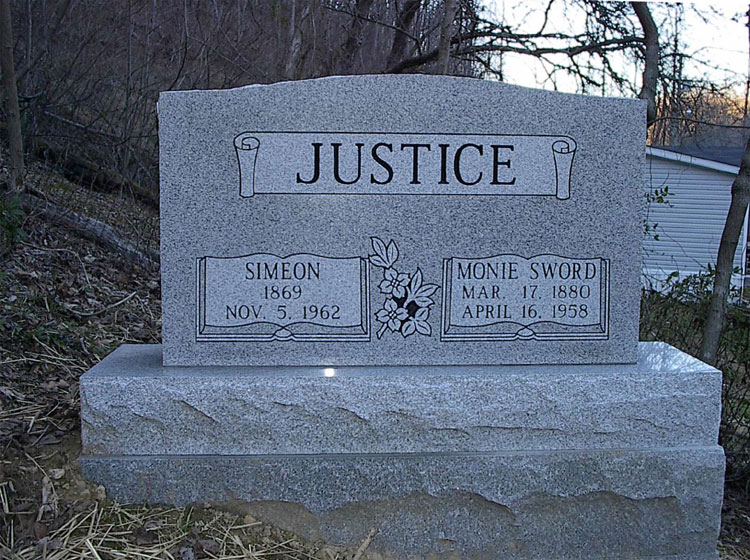 To View High-Resolution Picture Click Here!!
Congratulations the monuments for Simeon & Mona Justice have been placed and I must say they are very nice.
Donations have been received from--------Valerie Mitchell, Benny R. Justice, Lorine Justice, Shirley Justice, Ballard Justice, Arretta Adkins, Viola Simpkins, Chester & Irene Ray, Dona Adkins, Margaret Bartley, Thanks to a Special Donation By Arretta Adkins & Viola Simpkins.
I will post picture's as soon as possible of the new stone. Thanks to everyone!!! Its our History If we do not preserve it who will?
Also please email me, Just click the link below to submit your pledge.
Who's Next
George W. Justice is next on the list for a monument. Do you know a Justice without a monument email me and we will try to help.
If You have any Information On George W Justice, Grave location. Please Email Me.